Manners First Education Initiative -a vision that exposes all learners to access and opportunities- is part of a learning community where educators, students, alumni, parents/guardians, employers, local communities, institutions of higher learning, Churches, and others can easily access current resources, share proven and promising practices, and test new approaches in education, social and emotional learning, and college and career readiness.
Together, we will create positive and proven results for students, families, employers, workers, low income communities, and institutions of higher learning. We look forward in assisting those in need of a career pathway, training and education, and access to employment and career opportunities
TAKE THIS COURSE
AND
BECOME A SOLUTION for the problems and challenges
facing education in public schools!
Offered both in the Summer and Winter Sessions at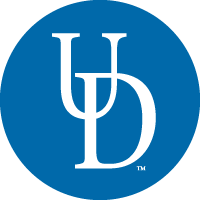 Black American Studies (BAMS)
Undergraduate Course Offering/Description for First Summer Session
BAMS 205-010—Contemporary African American Issues: Problems and Challenges Facing Education in Public Schools.
This course explores major issues in public education and the programs and practices that address them. We will examine from the perspectives of all the stakeholders the many problems and challenges currently facing public education. Students will discuss major topics in educational reform, such as classroom size, poverty, family dynamics, technology, teacher quality, funding, legislative policies, school discipline, and other relevant concerns. In the end, students taking this course will have gained insight from evidence-based solutions put forth by local and national educational leaders who have demonstrated best practices in their fields. This course is designed to facilitate problem solving by using creative and critical thinking skills in order to foster a culture of innovation that produces creative initiatives for ready implementation in the educational field. UD – BLACK AMERICAN STUDIES PROGRAM—
"During my time in your class, I feel that your teachings in institutional and systematic issues that are facing students of color has led me to want to further pursue research in this area of interest, in the hope of finding a solution that could close the gap among students of color." University of Delaware Student-Course Problems and Challenges Facing Education in Public Schools-BAMS 205-010.